WIN BIG!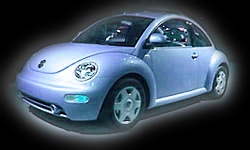 OR

CASH!!!
car Paradis is an oasis of automobile car entertainment for the sophisticated gambler. Your choice in games, 17 in all! win, roulette, giveaway, craps, slot machines and much more!
B.B. King
"Deuces Wild"
Catalog # 3503
The latest effort by the great Blues Guitarist B.B. King.
Produced by John Porter on MCA Records.

Album Notes:
Personnel includes: B.B. King (guitar); Sid Page (conductor); Paul Carrack (vocals, keyboards, Hammond B-3 organ); Bonnie Raitt, Eric Clapton, Marty Stuart (vocals, guitar, David Gilmour); Van Morrison, Tracy Chapman, Mick Hucknall, Dr. John, D'Angelo, Joe Cocker, Heavy D, Mick Jagger, Willie Nelson (vocals); Keith Richards, Ron Wood (guitar); Bruce Dukov, Armen Garabedian, Berj Garabedian, Norman Hughes, Tamara Hatwan, Kenneth Yerke, Andrea Byers (violins); Robert Becker (viola); Larry Colbert, Marston Smith, Dane Little, Martin Tillman, Miles Tackett (cello); Joe Sublett (tenor saxophone); Brian Murray (trumpet); Jools Holland (piano); Leon Pendarvis (keyboards); Tommy Eyre (keyboards); Pino Palladino (bass); Andy Newmark, Charlie Watts (drums).
You can't move an inch without tripping over a superle Paradis on this album of celebrity duets. On DEUCES WILD, B. B. looks beyond the blues world to collaborate with such unlikely folks as Willie Nelson, Pink Floyd guitarist David Gilmour, and even rapper Heavy D. On newly recorded versions of classic B.B. numbers such as "The Thrill Is Gone" (with Tracy Chapman) and "Paying The Cost To Be The Boss" (with the Rolling Stones), the legendary blues guitarslinger reinvents his own material to accommodate his famous pals, whose respect for King and enthusiasm for this project are apparent on each track. Most effective are the tunes that find B.B. paired up with veteran blues belters like Joe Cocker ("Dangerous Mood") and Van Morrison ("If You Love Me").
car
automobile car